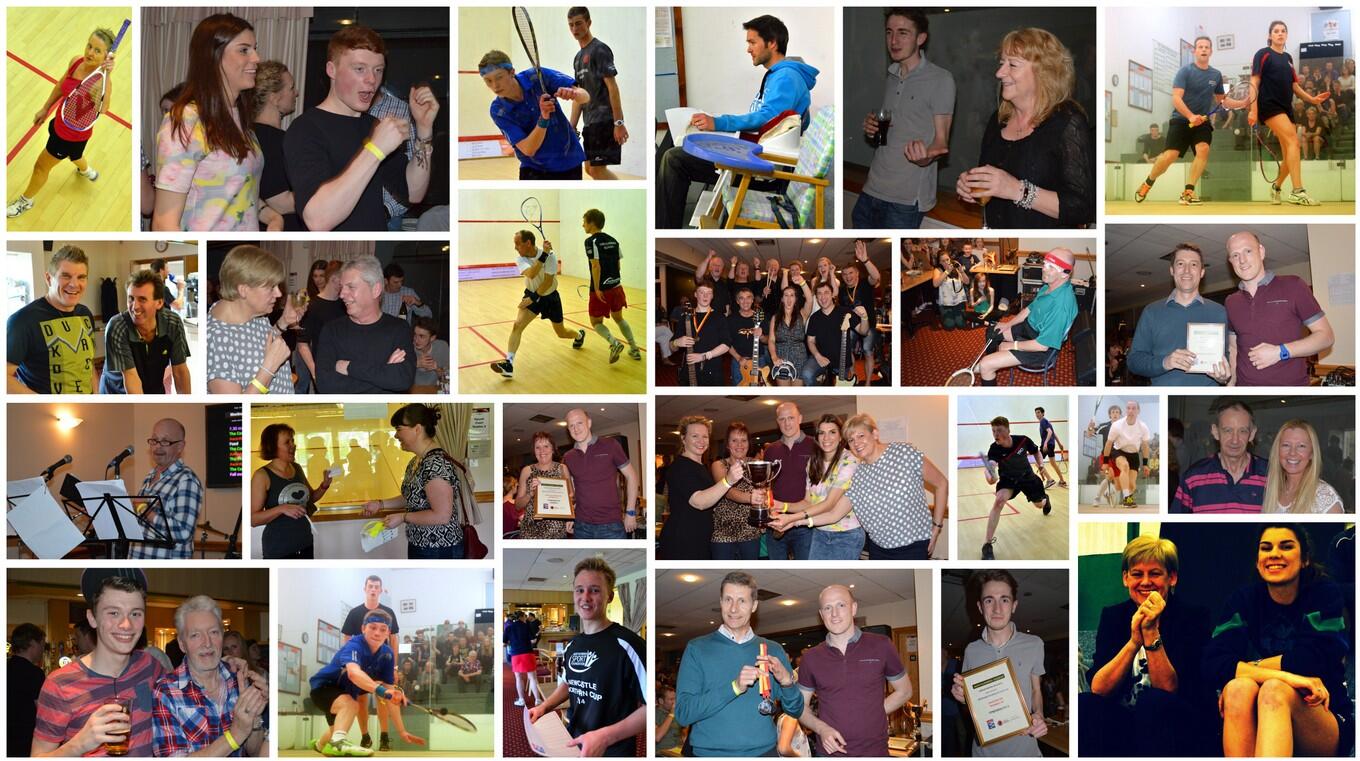 It was a good night for Tynemouth at the Northumbria Cup Finals and Presentation Evening.
In the Cup Finals the men's seconds just missed out in their final, as did the firsts who were 2-0 up against league champions Northern, who came back to complete the double. The Ladies' team brough the Cup back home though as they beat hosts Jesmond.
There were plenty of other awards for Tynemouth teams and players too in the presentations, but stars of the show were "The Conduct Warnings", a hastily-assemble band featuring many Tynemouth stars, who played a set of squash songs that you just have to watch … after you've looked through the photos of course !
[jbutton color="blue" link="https://plus.google.com/photos/100655331621782539210/albums/6006913269984817073″ newpage="yes"] The Photo Gallery [/jbutton]
[jbutton color="blue" link="http://www.tynemouthsquash.com/?p=14115″] The Conduct Warning Videos [/jbutton]